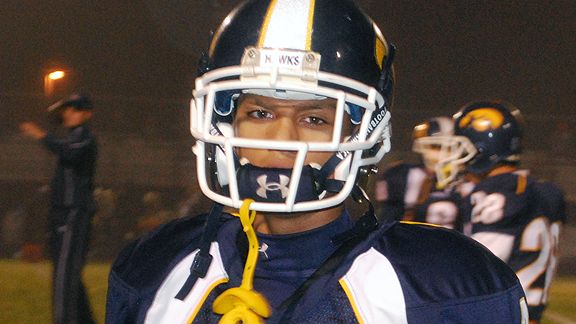 After narrowing it down to Wisconsin and Wake Forest, River Hill (MD) cornerback Kevin Johnson committed to the Demon Deacons Monday night.  Click through for the details and a highlight reel!
K.J. has very good size for a cornerback, standing at over six feet tall.  He weighs in at a slight 160 pounds, but a year on the sidelines at Wake will give him plenty of time to put on muscle and gain some valuable experience in practice.  Johnson hails from defending Maryland 2A champion River Hill, which also featured current Demon Deacon Michael Campanaro.  He posted a 4.5 forty time at the Wake Forest camp this summer.
As previously stated, Johnson chose Wake over Wisconsin, who was the other finalist that he had a tough time deciding against.  He also received offers from West Virginia, North Carolina, UConn and Syracuse throughout the recruiting process.  K.J. joins other cornerbacks Merrill Noel and A.J. Marshall as well as safety Desmond Cooper in Wake Forest's promising 2010 secondary.
Welcome to Wake, Kevin!
Kevin Johnson-2008 River Hill Football Highlights (via srmc5)